Concert Spectacular for Flute, Choir & Orchestra
DATE: 17 July 2021 @ 2:30 PM
VENUE: Tewantin State School
TICKET COST: $56 + booking fee
Noosa alive!

In association, with Noosa Orchestra Proudly presents…
"Concert Spectacular for Flute, Choir & Orchestra"
Starring the Oriana Sunshine Coast Choir Conductors – Antoni Bonetti AM and Fay Baker OAM. A truly amazing musical afternoon that will be Sacred* Serene* Furious* Festive.
Don't miss this exciting Concert and your chance to be part of this NOOSA alive! Premier event.
RATING
GA – No Restrictions
Please feel free to bring children to experience this performance.
DRESS CODE
Join us in your best outfit
DURATION
2 hours with 15 minute intermission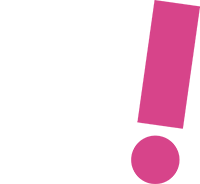 FESTIVAL TICKETS & NEWS
Subscribe to the NOOSA alive! Newsletter for all the latest updates and rewards
By signing up to our database you agree to the NOOSA alive! Terms and Conditions.
When subscribing you are agreeing to receive correspondence from NOOSA alive! regarding Festival events & promotions.